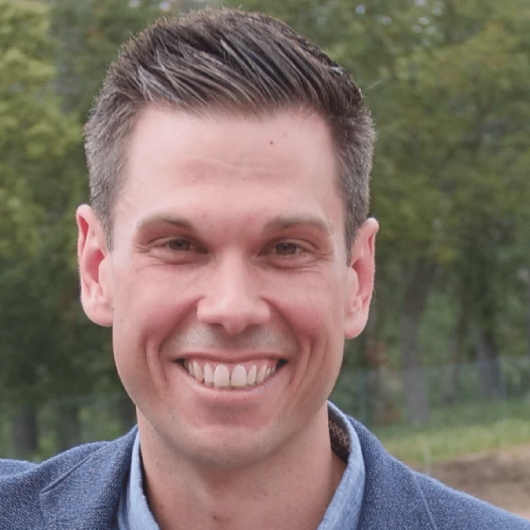 Advisor
DJ Wabick
DJ Wabick is a Partner at Kreshmore Group where he overseas their sports consulting division while also playing an integral role in their M&A division. Before becoming a Partner at Kreshmore Group, DJ served as a Senior Vice President for USSSA (United State Specialty Sports Association) where he was in charge of overseeing their national baseball and softball lines of business as well as their international expansion. Originally drafted out of high school by the Chicago White Sox (2002), DJ continued onto college where he would become a Division I Baseball All-American at the College of Charleston (2005).  That same year DJ was drafted once again, but this time by the New York Mets organization where he would go onto play for parts of six professional seasons.
DJ has a deep understanding of the amateur sports marketplace having worked extensively throughout the United States as both the Senior Vice President of USSSA as well as on individual consulting projects. DJ has consulted with some of the largest brands in sports on market strategies for product integration within the youth market as well as on different levels of projects as they relate to the development of multisport facilities.  DJ helped with pre- construction, construction, post construction, and program implementation at the Woodside Sports Complex located in Mauston, WI including a full economic feasibility study, strategic partnerships, operations, and staffing.  DJ oversaw the development of a Feasibility Analysis and Summary Business Plan for the Village of Orland Park's current athletic facilities and future development, a Housing Summary and Economic Impact Report for Brevard County on behalf of USSSA, and various other economic and feasibility studies for different municipalities and privately owned athletic facilities.
DJ's understanding and knowledge of the amateur sports market also extends internationally where he has helped oversee and run numerous events in Italy, Germany, Spain, Belgium, Bulgaria, Poland, Romania, Mongolia, Tanzania, Nigeria, Ghana, and Uganda while working in other capacities in Asia and Mexico.  DJ's international relationships and work have afforded him the opportunity to be on the World Baseball and Softball Confederations (WBSC) Coach Commission which helps to administer and facilitate coach development programs across the 207 National Federations and Associate Members of the WBSC, was the leading voice on behalf of USSSA in becoming an Associate Member of the WBSC, and helped USSSA in acquiring the hosting rights for the 2018 WBSC Women's Baseball World Cup.  In addition to the work that DJ has done on behalf of USSSA within the international landscape, DJ has and is currently working on various other projects for the WBSC direct.